We recognise that the ongoing support of an engaged community is integral to the future of B2B media, meaning that we're focused on delivering an audience inspired approach to knowledge generation and intelligence provision. Through the Building family of products and services, our community reach now extends across digital, print and live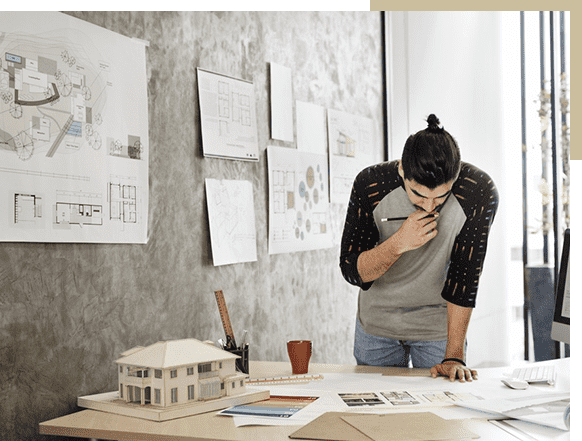 Flexible, Contemporary Spaces
We design and service the next generation office building – one that feels more like a full-service, lifestyle hotel
Dedicated Production And Planning Teams
We are a team of 300 people who specialize in hospitality, technology, design, and production
Premium, Fresh Cuisine Made Onsite
By studying the science of catering to large groups of people, particularly in a business context
Coming from a small traders family, setting up S. B. Ajmera & Co. at Mumbai and becoming the largest distributor of plumbing material, he is a prime example of how anyone can achieve success through sheer grit and determination. Still going strong at this age and as a principal advisor to the company, he is a true inspiration and an idol for people who wish to follow their dreams and succeed.
A seasoned civil engineer himself with an experience of more than 30 years, he has taken Vasupujya Corporation to where it stands today. A man with great observation skills and a keen eye for details, he strives for perfection in each project. Not afraid of taking risks and a vision to create landmarks is what drives him to constructing Pune's finest projects.
A graduate of civil engineering from IIT Bombay, he is involved in the execution of projects, focusing on implementation of newer technologies, automation and improved customer relations. He brings zeal and zest into the organization and a fresh perspective on the changing trends of the real estate industry.
We recognise that the ongoing support of an engaged community is integral to the future of B2B media, meaning that we're focused on delivering an audience inspired approach to knowledge generation and intelligence provision. Through the Building family of products and services, our community reach now extends across digital, print and live platforms, and as a result we're more than just a media provider; we're an influential hub for world-class thought leadership and innovation.